MANUFACTURER OF CARDBOARD PACKAGING SEATED IN CIESZYN
Our company is a family business that has been operating in the carboard packaging industry since 1988. Continuous development and investment have resulted in a wide range of production capabilities. We are a company specializing in the production of colorful and enhanced cardboard packaging, both solid and laminated with offset printing, as well as flap boxes and folding boxes with flexographic printing, and complex stands or displays. Qualified staff, large and modern machinery and specialized software allow us to professionally and quickly design and manufacture any packaging, stand or display.
KARTON-PAK – YOUR TRUSTED MANUFACTURER OF CARDBOARD PACKAGINGS
As one may guess, there are many manufacturers of packagings in Poland, but for some reasons our company is one of the most favorite among customers. What sets us apart is our state-of-the-art technology and individual approach to each business partner. We take care of every detail of the order. Our staff is composed of experienced, ambitious and responsible people. All this contributes to the high quality of the cardboard packaging we offer. Production of packaging is not as easy as it seems to be. Every detail matters. This is why we listen carefully to expectations of our customers. Their satisfaction is the basis for our success, something that makes us very happy.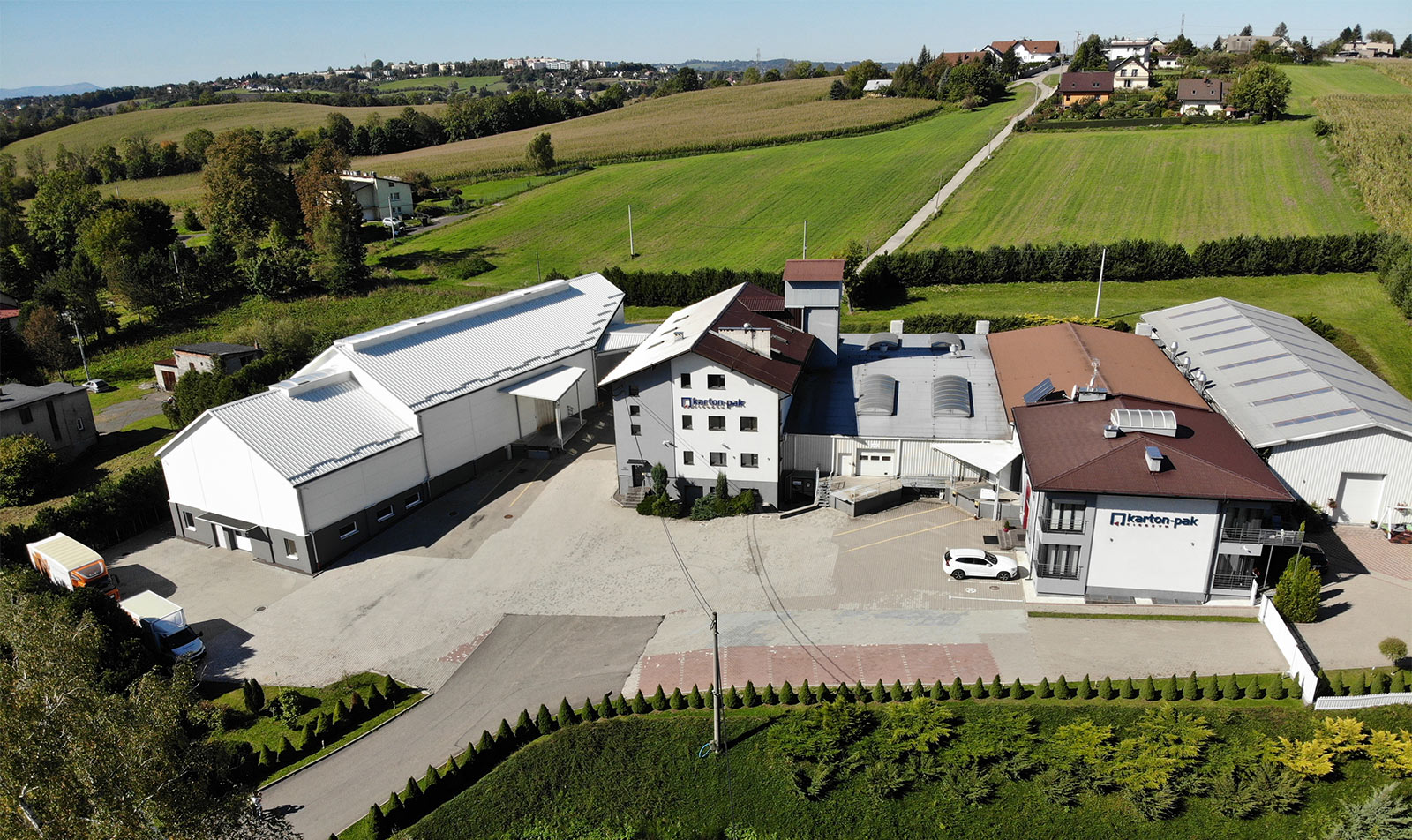 THINGS YOU SHOULD KNOW ABOUT OUR SERVICES
Being a manufacturer of products operating in a border town and thus working internationally, we must strive for the diversity of our packaging. We produce a wide range of packaging, including simple corrugated transport boxes, various types of corrugated, solid and laminated cardboard strips and complex advertising stands and individual inquiries made by our customers. We print our packaging using flexographic and offset technology. Let us try to provide services to your company and we will do our best to meet your expectations. It is very significant to our customers to be provided with solutions perfectly fulfilling their needs and requirements. We do our best to meet their expectations by adjusting our production process both to small and large editions.
ECO-FRIENDLY SOLUTIONS
There is a quite large number of customers who find ecological aspects essential and thus pay major attention to the protection of natural environment when choosing the producer of packaging. In order to satisfy them we offer solutions based on sustainably sourced raw materials as proven by our FSC® certification. This sets us apart from our competitors, so if you are still wondering which company to bet on, the answer is one – Karton-Pak Cieszyn.
Another trump card of our company is the ISO Quality Certificate 9001-2015-10 which makes us continuously strive for higher standards of our products.
You can't forget also about sustainable development and eco-friendly approach to the process of production. We are proud of our packaging production as 30 % of the energy needed for it comes from renewable sources. The rate will soon exceed more than 50% of energy.