Advent calendar box
In our offer you will find high-quality boxes for advent calendars. We offer cardboard boxes of various sizes and forms, which can be easily adapted to the number and type of gadgets to be placed in them.
A unique advent calendar box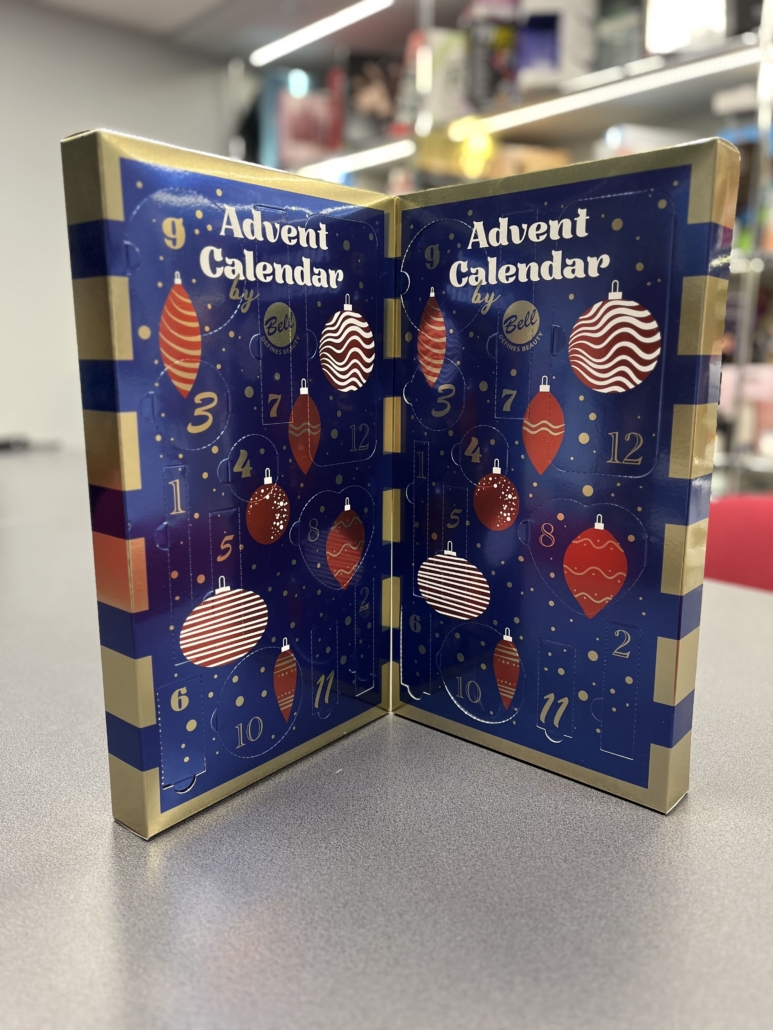 The cardboard boxes available in this category are aesthetically made products that can be personalized as desired. The advent calendar box is designed to easily accommodate numerous small items (not just chocolates) for all 24 days of advent. Our carboard boxes are made of the best quality cardboard which makes them extraordinarily durable and it's very easy to assemble them. Check them out and you will have very original advent calendar box.
A paper advent calendar box with drawers offers a practical solution, which can be decorated according to your wish.  Our cardboard boxes are strong, so they can withstand even a heavy load. What's more, you will certainly be able to use them again and again. We ship assembled and glued boxes, so you don't have to bother about that, the only thing you need to do is to put little suprise inside.
Durable and smart boxes for the advent calendar
An elegant advent calendar box that will be filled with numerous trinkets is an excellent gift idea for your loved ones. Our offer includes functional cardboard packaging, made with great attention to the smallest details. The boxes look very stylish and smart; in order to decorate them you may use templates, stamps, markers, post-it notes and others. Why you should choose our boxes for advent calendars? Products that we offer are made of a high-quality cardboard; they are durable and easy in use. You may order them in various quantity and size. We really care about our customers and want to meet all their individual needs.
What may you put inside the advent calendar?
The advent calendar box may be used in numerous ways. You can place various gadgets inside, both for children and adults. Sweets are just one of the things you may put inside. We recommend creating a unique advent calendar with stationary or toys. For adults, a good idea will be to insert cosmetics or tea. When you prepare the advent calendar for children, you may insert not only chocolates, but also crayons, stickers, small balls, figurines, pins, hair accessories, mini puzzles, key chains, toy cars, tattoos, plasticine, soap bubbles, etc. You may also put small sheets of papers with tasks to do inside.
Our advent calendar box is a great way to create a unique gift which will remind the recipient about the wonderful Christmas time.